Happy Wednesday Everyone!
The sketch today is of a Gucci perfume ad I saw on Teen Vogue magazine. It  is actually an old issue with Gemma Ward on the cover. So, as I was browsing the magazine finding a new photo to draw, I saw this gorgeous picture of a lady with a tagline "Envy Me" (God! I seriously envy her! LOL) and I thought I would do a quick sketch of it. I'm so so happy with this drawing, I super love how it turned out! This must be my favorite drawing out of all the drawings I've done. Oh God, if only I could marry this drawing /hahaha LMAO
Well, I hope you love it too! and I hope y'all have a great night =)
Notes


Hello! Im Drei from Manila and im twenteen.
I love to take photos, I love anything about fashion and I love to draw/sketch faces. In this blog, you'll find some of my works I've made in my free hours. Have a look around and hopefully you will enjoy what you see.

TAGS
Mixtapes
Philippine Fashion Week
Random Events
Self-Portrait
Pretty Little Things
Thoughts & Random Stuff
Food Adventure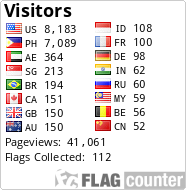 counting since April 1, 2012

All photos in this blog © Drei Santizo and may not be copied or use without permission.
Please do not steal my works. For inquiries, kindly email me at dreisantizo@gmail.com
Thank you!