Hi y'all! Here's a drawing/painting which I finished just now and it is no other than Kisty of Kistykreme! I've been eyeing this picture of her for like a month now. So I ended up painting it today. This isn't my best work but I really love it and I seriously did enjoy doing it (especially ze hair!). I've drawn lots of bloggers but this is probably one of my favorite.
Anywho, hope you'll like it as much as I do! Enjoy the rest of the night everyone!
Notes


Hello! Im Drei from Manila and im twenteen.
I love to take photos, I love anything about fashion and I love to draw/sketch faces. In this blog, you'll find some of my works I've made in my free hours. Have a look around and hopefully you will enjoy what you see.

TAGS
Mixtapes
Philippine Fashion Week
Random Events
Self-Portrait
Pretty Little Things
Thoughts & Random Stuffs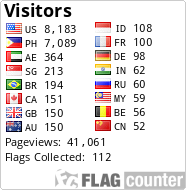 counting since April 1, 2012

All photos in this blog © Drei Santizo and may not be copied or use without permission.
Please do not steal my works. For inquiries, kindly email me at dreisantizo@gmail.com
Thank you!