The image today is my latest drawing of a random model I saw in NYLON Magazine. School's been a drag for the last couple of months and sem break is the only way out for me to draw again. I think I should really start working on new projects soon. But for now, I am thinking of posting my old drawings which I think is going to be fun 'cause you'll see how my drawing skills are earth-shatteringly bad at best HAHA. At the same time, you'll see how much I've improved.
Anyway, I'm not sure what it is about this one, but it's one of my favorites. 
I hope you like it! Have a great day everyone!
PS: Re-posting this because my previous post magically disappear after I edit it using my phone :|
Notes


Hello! Im Drei from Manila and im twenteen.
I love to take photos, I love anything about fashion and I love to draw/sketch faces. In this blog, you'll find some of my works I've made in my free hours. Have a look around and hopefully you will enjoy what you see.

TAGS
Mixtapes
Philippine Fashion Week
Random Events
Self-Portrait
Pretty Little Things
Thoughts & Random Stuff
Food Adventure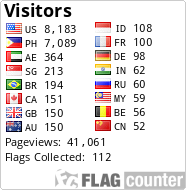 counting since April 1, 2012

All photos in this blog © Drei Santizo and may not be copied or use without permission.
Please do not steal my works. For inquiries, kindly email me at dreisantizo@gmail.com
Thank you!